Commercial Services by Definitive Roofing

Steep Slope Shingles  |  Low & Flat Slopes  |  Repair & Maintenance
 
Our Services
Definitive Roofing has more than 50 years of experience with Commercial, Industrial & Institutional roofs. We install virtually all mainstream roofing systems, meeting or exceeding the stringent performance standards demanded by our harsh Alaskan climate.
Our "specification driven" installation standards meet or exceed the manufacturer's recommendations for optimum performance. This approch provides you, our valued customer, with the greatest performance value and maximum system service life for your roofing investment. We also install Energy Star compliant products that enable you to capture real savings on your energy costs.
We understand that your business needs to keep operating during the roofing process That is why we minimize our obstruction to parking facilities and entry ways to keep your operations flowing smoothly. We will work with you to problem solve how best to get your roof completed with minimal disruption to you and your business.
Definitive Roofing Offers The Following Low Slope Services:

• Design & Development
• Existing Roof Evaluations
• Complete Cost Analysis
• Repair & Replacement of Existing Roof Systems
• Leak Repair
• Roof System Restoration
• Installation of Specialty Roof Systems (e.g. Green Roof Systems)
• Architectural Sheet Metal Repairs
• 24 Hour Emergency Service

Definitive Roofing Installs The Following System Types:

• Built-Up and Modified Bitumen
• Single Ply EPDM, TPO & PVC
• Liquid Applied Roof Membranes
• Green Roof Systems
• Architectural Sheet Metal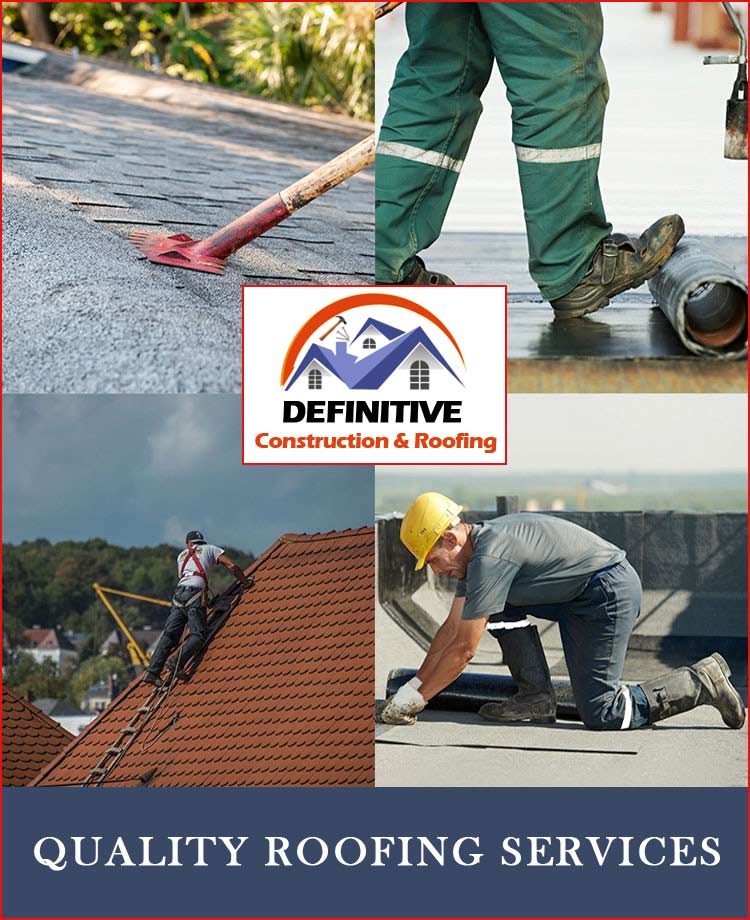 A Small Sample of Completed Projects By Definitive Roofing
Send us inquires at the address below. These may include a quote request, technical issues, or business inquires. We will respond as soon as we can. Thanks!
Commercial Roofer Anchorage